The LPQM teams use several experiments to investigate the optical properties of materials such as single molecule, biological objects or KTP nanocristals.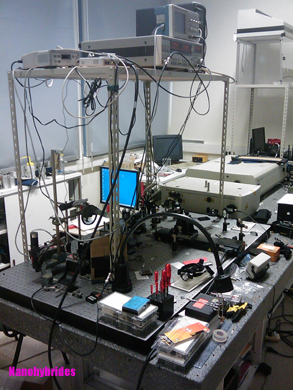 The experiments performed in the LPQM require laser sources. In the LPQM one can find cw lasers, femtoseconde, picoseconde and nanoseconde pulsed kaser at different wavelenght (from 400 nm to 2500 nm).
The LPQM also possesses characterisation tools such as an ellipsometer, or a spectrophotometer.
The LPQM is also a user of the different technical platforms of the d'Alembert Institute.